Los Angeles FC (LAFC) striker Diego Rossi has grown to be one of the best players in the MLS (Major League Soccer) at the age of just 23 and he has been linked with a move to the Premier League.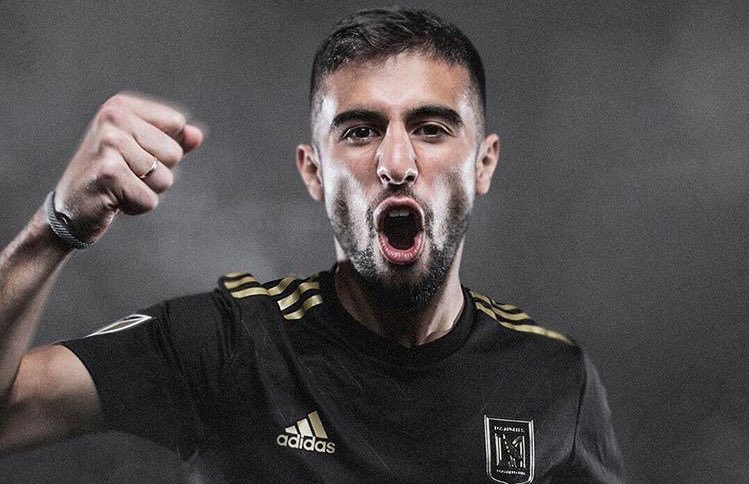 Merseyside giants Everton are keen on a move for Rossi and he could link up with manager Rafael Benitez if he moves to the Premier League. Benitez could do a very good job with aforementioned Rossi like what was obtainable with compatriot Fernando Torres during their time together at Liverpool.
Benitez was instrumental to Fernando Torres leaving boyhood club Atletico Madrid in the Spanish La Liga to sign for Liverpool. The Reds paid £20m to sign him in 2007. At Liverpool, Fernando Torres became one of the best strikers in the world.
Torres was a cult hero amongst the Liverpool fans until he sealed a controversial transfer to Premier League rivals Chelsea in January 2011. The Blues paid a then joint British record transfer fee of £50m for the deal that took Fernando Torres from Liverpool to Stamford Bridge.
Spanish international Torres didn't win a single trophy at Liverpool before moving to Chelsea. At Stamford Bridge, he was able to win the trophies that eluded him at Liverpool including the Champions League.As a Liverpool player, Torres scored 81 goals in 142 games.
In addition to their time together at Liverpool, Torres and Benitez also worked together at Chelsea. In total, Torres scored 87 goals in 160 matches for Benitez.
Newly appointed Everton manager Benitez can have a similar impact on Rossi if he leaves the MLS for Everton. Rossi has already earned a reputation for being one of the best attackers in North America and it's not surprising that Everton are keen on him. He has 58 goals in 116 games for LAFC in all competitions.