Retired England international Rio Ferdinand has revealed why NemanjaVidic struggled a lot whenever he faced Fernando Torres in the Premier League especially. Ferdinand talked about Torres and Vidic while he was on The Beautiful Game podcast.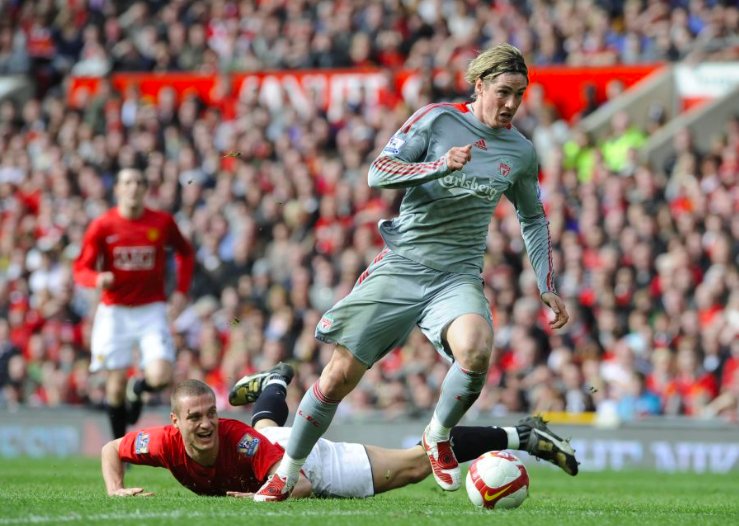 When asked about Fernando Torres and how he always got the better of his centre back partner at Manchester United, Ferdinand said the Spanish striker built a style of play that caused Serbian defender Vidic a lot of problems. According to Ferdinand, Fernando Torres was one of the few opposition players who caused Vidic issues during his time at the Theatre of Dreams.
At his peak, Fernando Torres was one of the best strikers in the world. He had the best time of his career at Liverpool, but he had to leave the Merseyside club in search of trophies as revealed by him. Chelsea paid a club-record transfer fee of £50m to sign Torres from Liverpool during the 2011 winter transfer window. Fernando Torres left the Premier League with a record of 85 goals in 212 appearances in the colours of both Liverpool and Chelsea.
For Vidic, the retired Serbian international is seen as one of the best central defenders to ever grace the Premier League stage though as pointed earlier Torres had his beating. He was sent off three times against Torres during his Manchester United career. When he was not facing Torres, Vidic was a reliable defender and he formed one of the best ever central defensive partnerships in the Premier League era with the abovementioned Ferdinand at Old Trafford.
Vidic and Ferdinand formed a good partnership in defence as they helped Manchester United to win a lot of titles including the 2007/08 Champions League title via the penalty shootout victory over rivals Chelsea and three successive Premier League titles from 2006to 2009.