Fernando Torres has named just one player from his time at Chelsea in his ultimate XI, while he picked more players from his other clubs namely Liverpool and Atletico Madrid.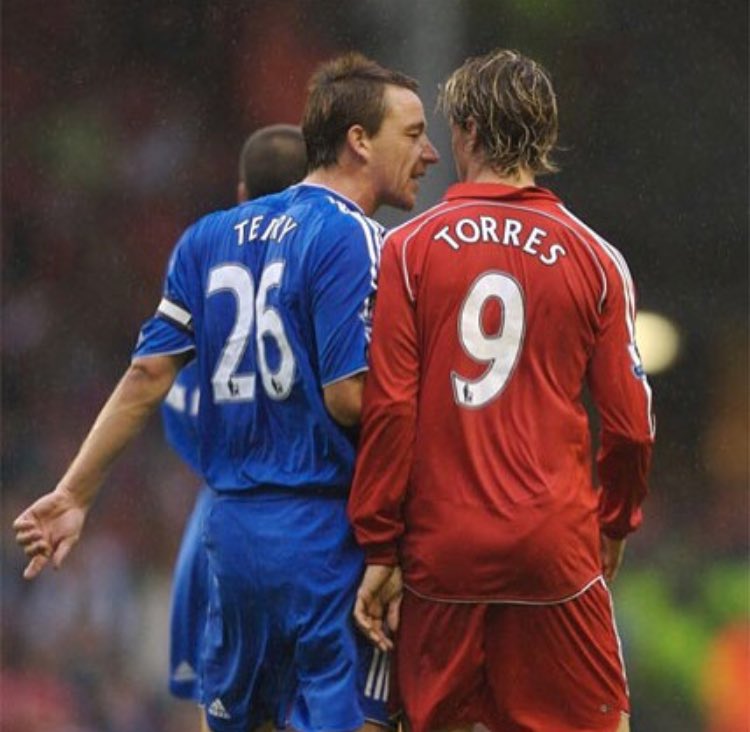 Spanish striker Torres came through the ranks at boyhood club Atletico Madrid before he signed for Premier League heavyweights Liverpool in the summer of 2008. Torres spent three-and-a-half years at Anfield before he made a controversial transfer to Premier League rivals Chelsea.
At Liverpool, Fernando Torres was one of the best players in the world. However, his status as one of the best players in the world changed at Chelsea after he struggled to displace Ivorian football legend Didier Drogba as the first-choice striker. The major positive outcome from his transfer to Chelsea was the three trophies he won at the club in comparison to his time at Liverpool which yielded no trophy. At Chelsea, Fernando Torres won the FA Cup, the Europa League and the Champions League titles.
Fernando Torres revealed his ultimate XI to the official YouTube channel of Liverpool a few years ago as he selected John Terry from his time as a Chelsea player. During his time at Stamford Bridge, Chelsea legend John Terry was the skipper and he was selected as one of three central defenders in the Fernando Torres' ultimate XI alongside Diego Godin who he played with at Atletico Madrid and CarlesPuyol whom he played with at the Spanish senior national team level. Terry, Puyol and Godin were selected as the centre back ahead of Atletico Madrid goalkeeper Jan Oblak.
For his midfield, Fernando Torres selected Steven Gerrard who was the club skipper during his time at Liverpool and Javier Mascherano who was also with him at Liverpool. Spanish national team colleagues Xabi Alonso, Xavi Hernandez and Andres Iniesta also made the list. In addition, Alonso played with him at Liverpool.
In attack, Torres opted for himself alongside Spanish national team colleague David Villa.