Manchester United legend NemanjaVidic has left Fernando Torres out of his list of the best strikers he faced in the Premier League. Vidic talked about the strikers who gave him problems as a defender in an interview with Andy Mitten of English publication The Athletic.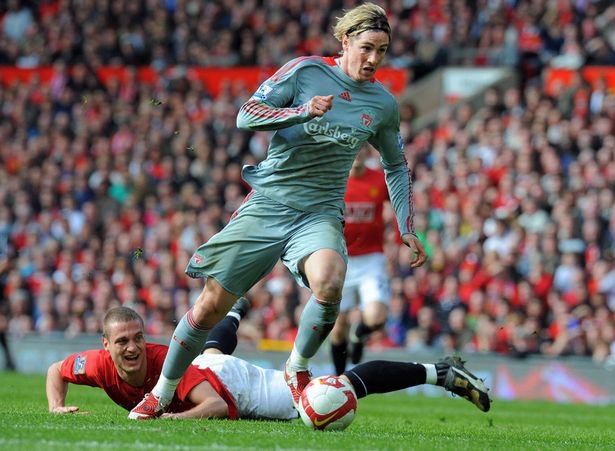 Ex-Manchester United centre back Vidic mentioned Peter Crouch, Luis Suarez, Didier Drogba and Sergio Aguero as the strikers who caused him a lot of headaches on the Premier League scene.Fernando Torres didn't get a mention despite being a thorn in the flesh of Vidicwhenever Liverpool and Manchester United battle each other.
Fernando Torres showed his supremacy against Vidic in one of their most memorable meetings during the second half of the 2008/09 Premier League season with both Liverpool and Manchester United going for the league title. Torres scored one of the goals as Liverpool secured a 4-1 away win over Manchester United who had Vidic sent off thanks to his aforementioned nemesis.
Vidic picked Torres' then Liverpool teammate Peter Crouch ahead of him. On Crouch, Vidic stated that he didn't come up against a player as tall as the Englishman until he faced him during an FA Cup clash in 2006. In their first meeting, Crouch scored the only goal of the game on the way to a 1-0 victory. Vidic admitted that he had serious issues dealing with both Crouch and his striker, Craig Bellamy. The Serbian admitted that he had never seen football played with the way Crouch and Bellamy combined to lead the Reds to a slender victory in their FA Cup clash with arch rivals Manchester United. Liverpool would go on to win the FA Cup title by beating West Ham United on penaltiesafter Steven Gerrard scored a last-gasp to rescue a 3-3 draw and force extra time and then penalty shootout.